Wildlife

India - The land of Tigers and Elephants, is one of the most interesting wildlife destinations in the world and offers plenty of India wildlife holiday options for enthusiast wildlife lovers. We invite you to explore this amazing wildlife with experts. Wildlife traditionally refers to undomesticated animal species, but has come to include all plants, fungi, and other organisms that grow or live wild in an area without being introduced by humans.
Latest Updates
anemptytextlline

Kallur, located at the centre of the Khammam District, is renowned for its 400...

anemptytextlline

Kota Gullu Historic Buildings and architectural significance become part of the cultural heritage of a...

anemptytextlline

Agastheeswarara Temple Lord Shiva is the Supreme Being who structures, protects and transforms the universe....

anemptytextlline

BASAR In Hindu tradition, Goddess Saraswathi has retained her significance as a divinity from the...

anemptytextlline

Bolikonda Ranganatha Swamy Bolikonda Ranganatha Swamy is located in Rayalaseema, Anantapur District, Thondapadu Village. This...

anemptytextlline

Jainath Temple A Jainath temple incorporates all elements of Hindu cosmos—presenting the good, the evil...

anemptytextlline

Lepakshi temple The structure of Lepakshi temple is designed to bring Human beings and...

anemptytextlline

Nagoba Mandir Serpent Gods are symbols and symbolic of healing and transformation, but in some...

anemptytextlline

Penugonda Fort Old monuments are the reflection of our great history, they help us to...

anemptytextlline

Rayadurga fort Rayadurgam Fort attracts tourists, especially public who like to undergo the "spirit" of...

anemptytextlline

Srikalahasti Temple Srikalahasti Temple reflects Hindu philosophy and its diverse views on cosmos and Truths....

anemptytextlline

Bugga Rajeshwara Temple Bugga Rajeshwara Temples is located in Adilabad District, Bellampally Mandal, and Kannala...

anemptytextlline

According to Myth, it seems that the Pandavas of Mahabharata during their exile came...

anemptytextlline

SrisailaPhotos Sri Mallikarjuna Swamy Temple Ancient Scripts says just visiting Sri SailaKshetram, devotees are attaining salvation...

anemptytextlline

The Khammam city holds many significant places to visit. One such place is the...

anemptytextlline

Golconda fort is absolutely one of most magnificent fortresses in India. it is a...

anemptytextlline

BHONGIR FORT History of Bhongir fort Bhongir fort is one amongst the most glorious fort of...

anemptytextlline

Tadvai Huts are well maintained by the Jayashankar Bhupalpally District Forest Department. Accommodation at...

anemptytextlline

Rachakonda Fort is a good example of medieval Hindu fort architecture, Located in Telangana, India....

anemptytextlline

Kashmir, also known as the Switzerland of India, this is one of the great...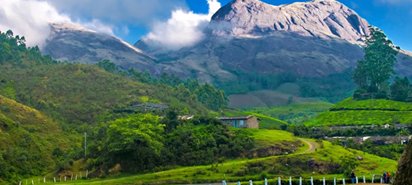 Himachal Holiday Ideas
Himachal Hill Station Tour
Goa Tour Ideas